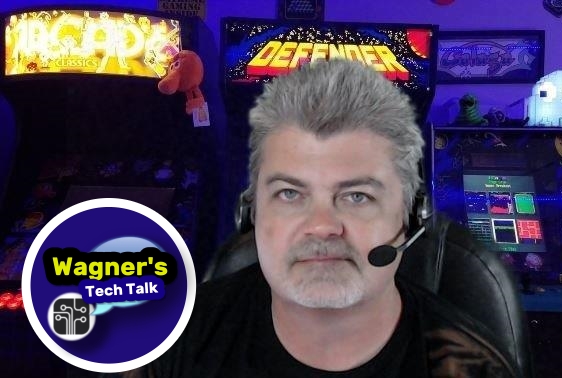 This is where you'll find info/hints on what is coming next on the channel or important milestones. SocialBlade stats can be found here. Consider yourself one of the WTT insiders!
blogs from previous years [ 2020 & 2019]
---
2021-03-05 – I've recently acquired an ODROID-Go Super. This device has a nice 5″ display but what Retro Gaming system worked out best took some time to figure out. I tried 3 until I found one I was happy with. More information may be found at the ODROID-Go Super Guide here.
2021-02-23 – Updated the Argon ONE Guide page to include new information and video for the Argon ONE M.2 SSD Case (v2). The new video may be found here.
2021-02-18 – If you enjoy running multiple operating systems on your Raspberry Pi 4 or 400, you'll know how hard it is to keep up with all those little microSD cards. One solution to that problem is BerryBoot, let's check it out!
2021-02-09 – If you're looking for an easy to use and setup Retro Gaming operating system, you may want to check out Recalbox. In this video, we'll set it up on a Raspberry Pi 4, step you through many of the features and we'll even play a few quick games.
2021-01-31 – The NESPi 4 case is an awesome reminder of the classic NES console from years past. The case includes a unique feature that makes it possible to insert a cartridge (SSD) to install your games. But, what about eliminating the need for a microSD all together, can we boot RetroPie and with our games from a single SSD? Well, this page and associated video will help you do just that!
2021-1-25 – Today the Wagner's TechTalk channel reached a big milestone and it's all because of your support –10k subscribers! When this channel was started in March of 2018, the goal was simple: To create content on subjects you love. Today, you've shown the channel some love and I greatly appreciate your support and encouragement.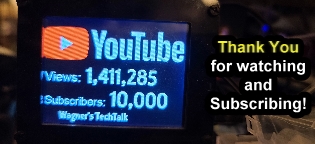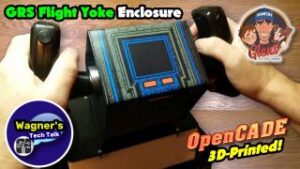 2021-1-22 – Move over Red-5, there's a new pilot joining the rebellion with his new GRS Flight Yoke and OpenCADE!
2021-1-17 – Added the start to the RG351(M/P) page here.
2021-1-13 – It's been some time since my last review of a new Anbernic RG device. Today I'm please to review the latest release in the RG family – the RG351M! I hope you enjoy this first look, you can find it here.
2021-1-9 – Let's Party like it's 1979, with the Asteroids Replicade by New Wave Toys! Check it out here.
2021-1-8 – The mail carriers have been gracious to me today. In one day, received two items that I just can't wait to share with you on the channel! Stay tuned…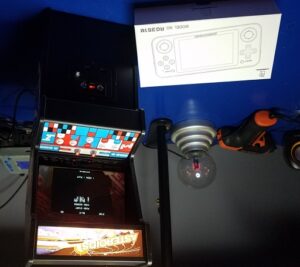 2021-1-8 – CanaKit has released their latest product, the CanaKit Raspberry Pi 4 Extreme Kit – Aluminum Edition (8GB). In this video, we'll unbox it, set it up and run some cooling tests. Check it out here.
2021-1-4 – I've updated the Glen's Retro Show OpenCADE page with more information, assembly instructions, etc. to support the new GRS Flight Yoke. You can jump directly to that location here.
2021-1-4 – I hope everyone's New Year is off to a great start! Lots of interesting tech coming to you soon. Over the next few weeks we'll be discussing some new how-to's, product reviews and even a new 3D Printed design (check it out here a little early)