Last Update: 1/10/2022
AtGames Product Guides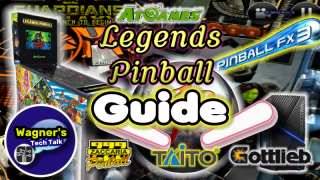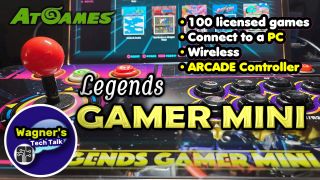 AtGames News
As new AtGames news/information is available, you'll find it below. The information on this page changes frequently, so do check back for the latest updates as well as the guide pages mentioned above.
I appreciate any support from the community to enhance these guides. Commenting on videos, liking and subscribing to the channel all help to grow the content you'll find on this site.
How-To link to a specific section on this page: go to the Table of Contents (below) and click a section to reference. Copy the URL from the address-bar of your browser and paste in your video description/post/blog. This will direct a viewer to a specific section in any of the guides you find here.
---
January 2022
01-01-2022 – A new firmware update was recently released, v5.64.0. There were some initial issues connecting to ArcadeNet, however those issues appear to have been resolved. The new update includes the implementation of a new Legends ID which will replace entering your e-mail address for logging in. Check out the FAQs here for more details.
---
December 2021
Celebrate the Ultimate Holiday Gaming experience with AtGames, December 3rd – 30th, 2021. Show us your holiday game rooms for a chance to win! Submit your photo(s) and/or video here: https://woobox.com/rhrkss
---
The release of TAITO Pinball Tables Volume 3 for the Legends Arcade Family featuring ARKANOID™, BUBBLE BOBBLE™, RAINBOW ISLANDS™, and THE LEGEND OF KAGE™ is here!

Check out my Game Play video of these new tables!
---
November 2021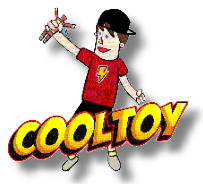 News from 11/9/21
AtGames Legendary Academy – Now in Season 2, brought to you by COOLTOY and AtGames!
---
News from 11/2/21
Voting has started for the Build Your Own Legends (BYOL) Season 2 Community Vote! The link to cast your votes ranking the builds 1, 2, & 3 is here (Google drive document). Voting ends on November 4th at 5PM PT. USA vs Canada – who will win? Vote and tune-in to find out!

---
News from 11/2/21
We have our Hallo-winners! Our 1st Annual Halloween Pinball Tournament was Sunday, October 31, 2021, with 9 eerie-sistible pinball games. Congratulations to our fa-boo-lous winners of Legends Core Plus's and ArcadeNet® Standard.
---
October 2021
News from 10/25/21
AtGames is hosting the 1st Annual Halloween Pinball Tournament. The Tournament is Sunday Oct 31st and lasts ALL DAY! Play any of the following tables to be entered win:
Bone Busters Inc.
Class of 1812
Haunted House
Spooky
Spooky 2017
Spooky Deluxe
Spooky Retro
The Mummy
Zombies
9 Games, 19 Winners. Prizes include (1) Random Legends Core Plus winner from top 50 scores per table (x9 Legends Core Plus winners in total). (10) Random Arcade Net 1-Month code winners from all scores submitted per table.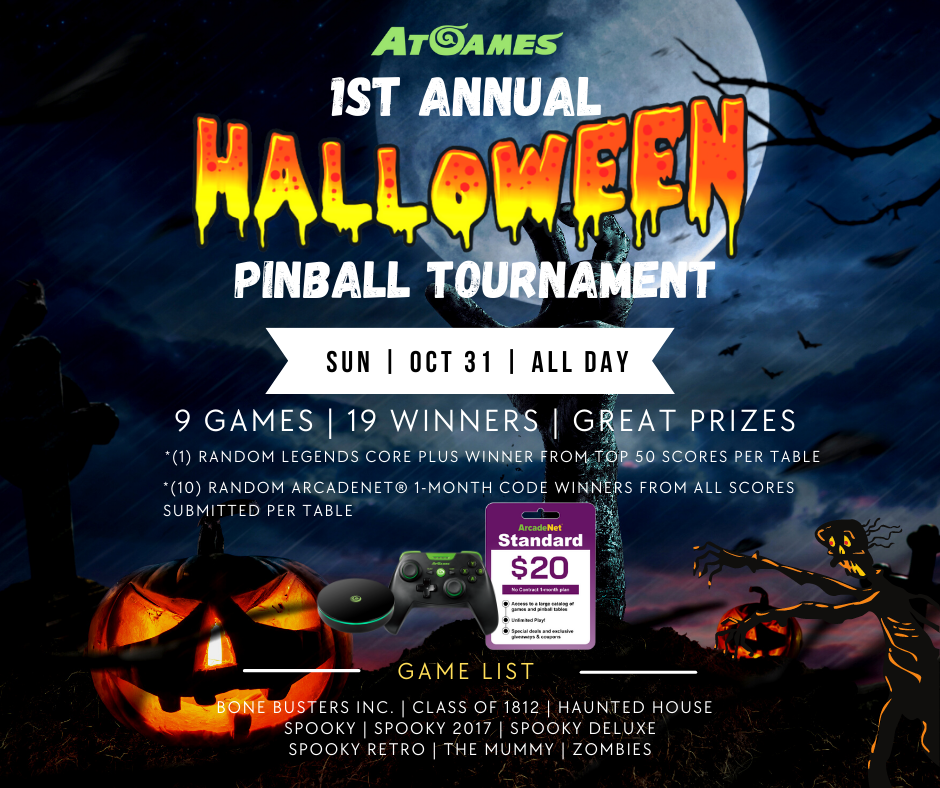 ---
September 2021
Legends Pinball Spotting Giveaway – Over $5k in Prizes
News from 9/22/2021
(Givewaway running from Sept 22 – Oct 22nd)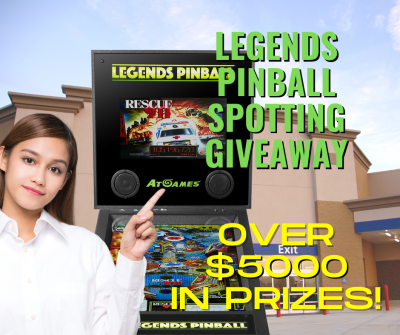 The Legends Pinball Spotting Giveaway is here with over $5000 in prizes! The only connected home digital pinball machine is hitting Sam's Clubs nationwide and we want you to document its appearance. To enter the giveaway, simply: (1) Find the Legends Pinball in a Sam's Club store. (2) Take a picture. (3) Upload the picture to the link below. By following those three steps, you will be entered for a chance to win one of (85) 3-month ArcadeNet® Standard subscriptions or (1) Legends Pinball Starter Kit!
Enter here: https://woobox.com/2pq7pn. This contest will run for 30 days from its original launch.We'll continue provide regular contest updates on social media, including a colored US map with each new state where a Legends Pinball is spotted.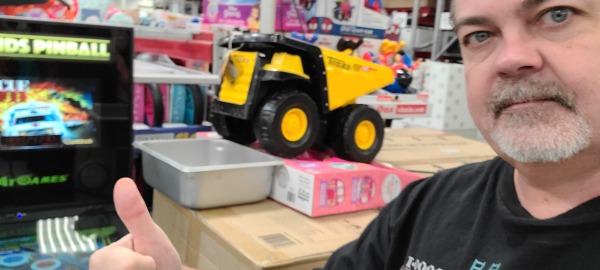 ---
Legends Ultimate Racer
News from 9/8/2021
On the Super Game Room Dudes National Owners Day Awards show, the winners of the NOD-A contests were revealed. Congratulations to all the winners! In addition, a new product that is in-development was announced – the Legends Ultimate Racer! No pricing or release date has been set as the unit is in on-going development and prototype stages. However, as with all Legends products it will be an open and connected platform. That is, not only will you be able to play the built-in racing games but you'll be able to connect a PC and it will optionally support multiple HDMI displays (2nd and 3rd monitor).

AtGames had the the following to say on the AtGames Facebook page:
Thank you all for the response to the surprise Legends Ultimate Racer reveal on the Super GameRoom Dudes show during NOD-A (https://youtu.be/_dolgEGFgSs?t=1699). Since it's still in the prototype phase, we will continue to take all of your feedback into consideration as we head towards an eventual release. We also wanted to answer some of the more common questions that have popped up.
The AliExpress seller who has, in the past, distributed versions similar to the prototype shown, is an AtGames vendor and supply chain partner. We awarded them the contract a year ago through an RFP process in China that involved multiple supply chain partners. In conjunction with them, we have built the test-bed prototype running with our team's hardware and software. That means that yes, this is fully integrated into the Legends Arcade Family, Legends Universal Firmware, and all of the features of the Legends Arcade Platform.
We have worked with the contractors to develop a lab model for a new line of racing cabinets and are customizing it to fit our ecosystem, making it a true Open and Connected racing arcade like our other Legends Arcade Family machines. What we showed was an in-progress engineering sample and gave an insight into the status and general direction. Over the past year, we have gained valuable insight that will help prepare us for upcoming iterations.
The spreadsheet that was shown and that we have included here in image form is the result of that year-long study and has some notable features not yet demonstrated, including the ability to drive three (3) displays. The current version of the machine is also running the latest Legends Universal Firmware, v5.49, and will continue to be updated in parallel. To answer the other question, the individuals shown in the video were at least six feet tall. We're designing this to more comfortably fit a much wider height range than similar types of these devices.
In any case, we hope that you appreciate our openness and understand that our best practice "RFP with supply-chain partners" approach is what will allow us to bring the best engineering teams together to make a robust home arcade machine with all of the best features at a price that our community can afford. We will not place a time limit or deadline on the process and will continue to "tinker" as we work with our partner(s) on customization. The Legends Ultimate Racer will be built for long-term enjoyment and become another important piece of our growing Legends Arcade Family.
Thank you all again and please keep the feedback coming. You know we listen.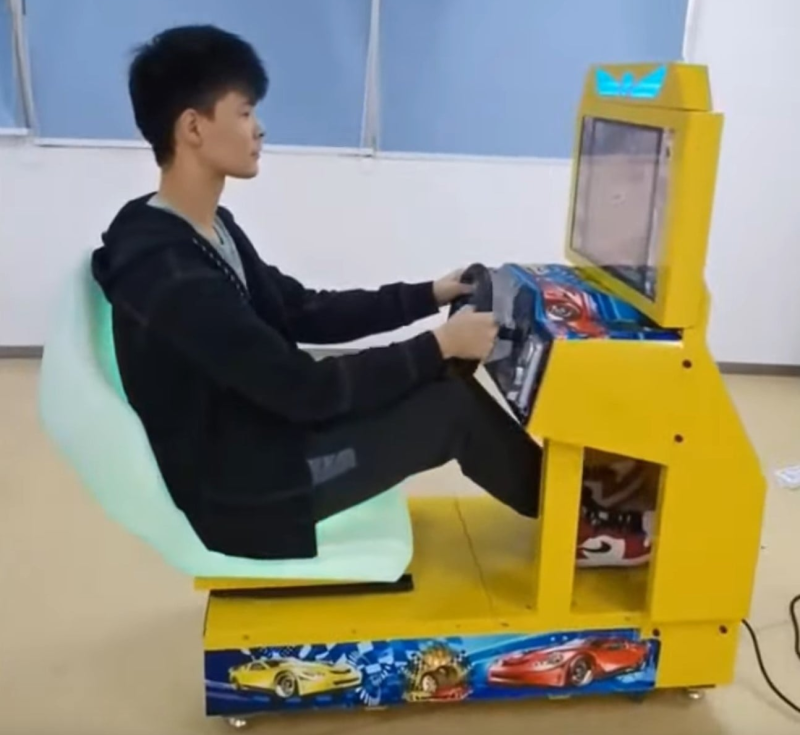 ---
NOD-A 2021 Highlights
News from 9/1/2021
Below you'll find the deals you can expect on products from AtGames during NOD-A 2021 (9/3 – 9/6 updated link), new Legends Ultimate Mini, QuadPlay Control Panel reservation (info. from their Facebook post), BitPixel HV and more.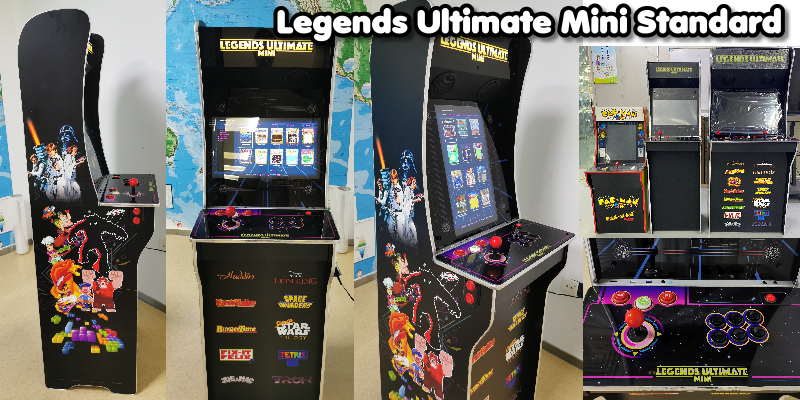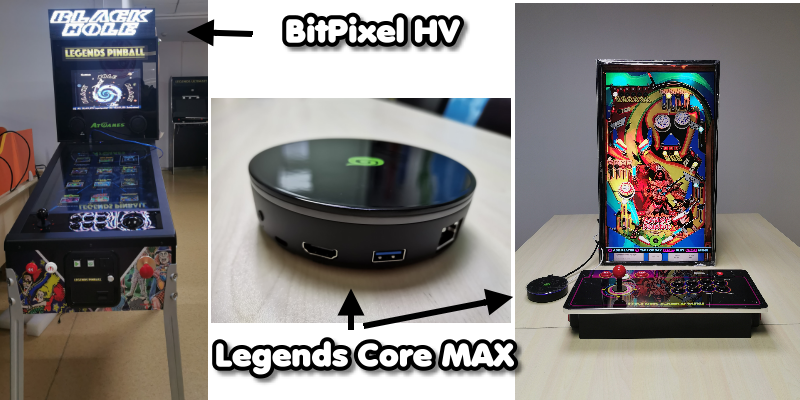 The hotly-anticipated QuadPlay Control Panel will be available for reservation during National Owners Day Autumn (NOD-A), beginning September 3. Do you want it to come with red joysticks or black?


The QuadPlay™ Control Panel is the ultimate four-player control panel, working as an external controller for all Legends Arcade Family devices or as a control deck replacement for Legends Ultimate 1.1 machines.
The QuadPlay™ Control Panel features the following:
Drop-in arcade control panel for Legends Ultimate 1.1 (300 games version)
USB and Bluetooth support for use with all Legends Arcade Family and other devices
Four eight-way digital joysticks
P1 and P2 feature six action buttons each
P3 and P4 feature four action buttons each
Optional center-mounted arcade-quality trackball (not included/optional)
---
August 2021
NOD-A 2021 Highlights
News from 8/30/2021 (Updated)
AtGames NOD 2021 Autumn coverage below! 9/3 – 9/6, if you own or are considering an AtGames product, exciting stuff coming soon. You'll find below some key highlights leading into (and during) NOD-A.
AtGames NOD 2021 Autumn Details – Starts September 1, 2021! – link will take you to the AtGames video which covers some of what you'll find below, with some NEW content! Including, new partnerships and more.
MichaelBTheGameGenie's coverage of the AtGames National Owners Day Autumn News Rumors and Speculation.
---
National Owners Day (NOD-A) 9/3-9/6 Mark your Calendars! See below for what's coming soon from AtGames, including: awesome new products, upcoming shows, contests/deals and much more during NOD-A (A=Autumn):
BitPixel and Arcade Control Panel at 50% off! (*Note – WTT review videos of each: Arcade Control Panel and BitPixel)
Zaccaria Pinball Tables Up to 50% off
TAITO Volume 2 will be released on 9/3 (early access on 9/2).
Titles Include:

Operation Wolf
Zoo Keeper
Chack'n Pop
Elevator Action

Quadplay 4-Player Control Deck – you will be seeing product photos and videos on or around August 30th.
ALU Mini – Delivery for pre-orders will be Nov. 2021. Current reservation holders will receive delivery before the new NOD-A reservation holders. Product photos and videos will be provided on or around August 30th.
BITLCD – The LCD version of BitPixel is coming in 2022.

Delivery for pre-orders will be May 2022.
Product photos and videos will be provided on or around August 30th.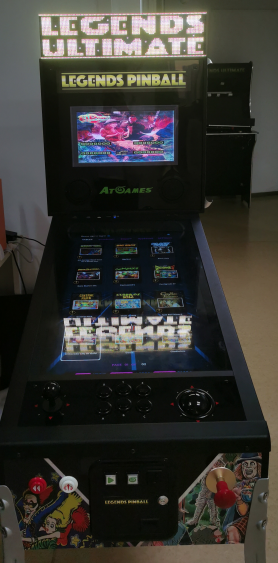 BITPIXEL HV & GAMEPAD HAPTIC SUPPORT

BitPixel HV is the compact version BITPIXEL. It has identical resolution and compatibility with the original BitPixel and pixelcadeX app
Preorder during NOD-A and delivery ETD Feb 14, 2022
Product photos and videos will be provided on or around August 30th.
GamePad firmware Update! Play Pinball games with built-in haptics!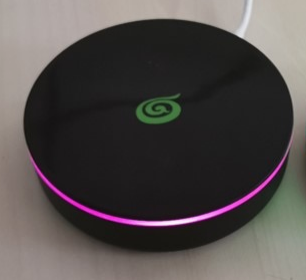 LEGENDS CORE MAX

Legends Core Max (LCM) is the sister product of Legends Core. It has the system that runs the ALP that resides in a "puck" that's slightly larger than the Legends Core puck.
Delivery for Pre-Orders will be February 2022!
Product photos and videos will be provided on or around August 30th.
LIVE-STREAMING SHOWS / Schedule

Thursday Sept 2nd 6pm PT: Super Show that will cover: deals preview, new products review, BYOL Round 2, … brought to you by the Super Gameroom Dudes!
Monday Sept 6th 6pm PT: Prize announcements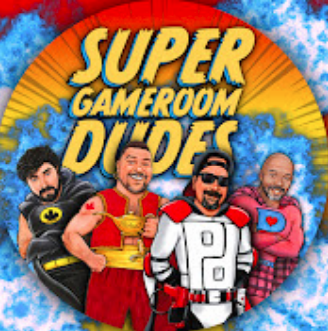 NOD-Autumn 2021 is the 3rd NOD celebration. AtGames will be providing gifts and prizes totaling $550,000 (USD).

Gift to ALU 1.0 Owners: AtGames will send a gift of 3-month of ArcadeNet subscription ($60 value) to thank them for being loyal fans and family from the very beginning of the Legends line of products.
Gift to ArcadeNet®/BYOG™ first generation subscribers: AtGames would like to give Zaccaria Pinball Volume 1 (non-APL) $50 value to subscribers who will have subscribed over 3 months by September 2nd.
Gift to ALP Wave 1-3 Owners: AtGames would like to gift 3 months of ArcadeNet subscription ($60 value).
Taito Vol.2 Early Access: AtGames will send email notification to owners who purchased Taito Pinball Table Volume 1 during the July 4th Sale to early access Taito Pinball Table Volume 2 with discount.
** For gifting in 1, 2, and 3, AtGames will deposit gift code(s) directly in Owners' My Digital Locker  ("MDL") for one-click redemption as well as in email. We will publish a video tutorial at  AtGamesGaming YT to illustrate the process. Gift codes and notification will be sent around 9am  PT. Check your email and MDL. 
DISCOUNTS, DEALS, AND PRIZES (9/3 9AM – 9/6 6PM)

Discounts – Up to 66% off and many signature NOD offers for the popular accessories and pinball table expansion Discounts packs.
Deals – Pinball Starter Kit for new owners to start the journey with minimal investment.
Prizes – All purchases comes with a chance to win prizes. On Sept 6th at 5pm, a drawing will take place. The prizes will be announced during the 6pm PT live streaming show
ARCADENET® SEASON TWO

Weekly Zaccaria Pinball Leaderboards
Weekly ArcadeNet® Leaderboards
Monthly Social Media activities
Monthly FriendsList events
Double Lobby Happy Hour Weekly
Same $10,000 prize value but more winners and more AtGames products for lucky draw.
NEW PARTNERSHIPS ANNOUNCEMENT: Coming Sept 1st

---
News from 8/24/2021
Dear Owners,
We would like to say "Thank You" for investing in the Legends Arcade Family with us.

We are excited to host our third National Owners Day (NOD) 2021 in the upcoming Labor Day weekend. During the four-day NOD Autumn celebration, many NOD-signature exclusive discounts and deals will be available for you in the www.atgames.us. The sale will run from Friday, September 3 at 9AM PT through Monday, September 6 at 6PM PT.

As with earlier NODs, Owners who purchase anything from the AtGames E-Store during NOD-A will automatically be entered into a special drawing to win prizes. These deals will include bundles for the Legends Ultimate, Legends Pinball, a special entry-level price for the Pinball Starter Kit, as well as huge discounts on must-have accessories like the BitPixel LED marquee, Arcade Control Panel for the Legends Pinball, Legends GamePad, and more.

Special events will include Gifting and Early Access to selected Owners, which will start one day earlier at 9am PT on September 2nd as well as a one-day competition event that takes place on Sunday, September 5th (9AM PT – 6PM PT). Exclusive prizes and giveaways will be available throughout the celebration.

Also, during NOD-A 2021, we will announce new products and partnerships as we are committed to continually improving your gaming experience through our forward-looking investment in R&D and partnerships that incorporate your feedback.

Full details for all of the above will be published on our E-Store ( www.atgames.us ) on September 1, 2021, at 9AM PT. We invite you to follow the NOD-A 2021 news on our official Facebook (https://www.facebook.com/AtGamesGaming) and Youtube channel (https://www.youtube.com/c/AtGamesGaming/about). We will also provide updates on these Facebook Fan Pages:
ArcadeNet® Global Fan Page (https://www.facebook.com/groups/1874528512701721) AtGames Legends Arcade Family Q&A (https://www.facebook.com/groups/461109044569274) The Official AtGames Pinball Fan Page (https://www.facebook.com/groups/166745557972535) ArcadeNet® Global Fan Page (https://www.facebook.com/groups/1874528512701721)

We invite you to sign up for our newsletter to receive the latest news, deals, and more great information from AtGames. You can sign up at the bottom of our main page https://arcades.atgames.net/ or at our E-Store (www.atgames.us).

See you at NOD-A 2021!
---
News from: 8/19/2021
New Firmware v5.47 released (see link for details). Highlights include: Pinball-only OTG Accelerometer support and updated Easy Mode (beta) which includes D-Pad/Joystick navigation support.
---
News from: 8/10/2021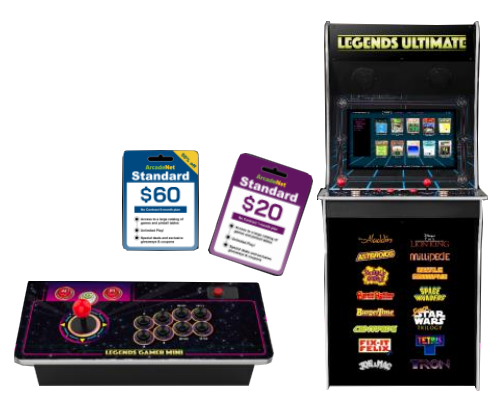 SEASON 1 Quarterly Festival: The season ends Aug 12th 2021. As of the end of July, AtGames has awarded over $5k value in prizes to 100+ unique owners! Before the SEASON 1 of the ArcadeNet Festivals ends (on Aug. 12th, 2021) AtGames still has over $5k in value to award, including:
1-month ArcadeNet codes
6-month ArcadeNet codes
Legends Gamer Mini's with Pinball Kit Accessory
Legends Ultimate arcade cabinets.
SEASON 2 Quarterly Festival: Season 2 lasts between Aug. 13th-Nov 4th, 2021. Prizes to be given away in Season 2 are …

Leaderboards and event list:
NEW: Fan Vote (hosted on ArcadeNet Facebook Global Fan Page) on the 1st Zaccaria tables to be used in the Weekly Zaccaria Pinball Leaderboards.
Weekly Zaccaria Pinball Leaderboards

NEW: 5 Zaccaria Pinball tables onboarded on ArcadeNet every week; 3 or more tables featured from Zaccaria packs available on the eStore or available to ArcadeNet Standard subscribers.

New: Lobby Happy Hour Contest

The Lucky Host contest. AtGames will have 1 guest host selected that will host as many game sessions as possible during the hour-long Happy Hour event.
Any owner who plays with guest host will be entered into a pool for a random drawing.
Owners will not know who the lucky guest host was until the award announcement is made the following day.

Double Lobby Happy Hour Weekly

Lobby Happy Hour Events will be held at a minimum twice a week.

Owner's pick on Wednesday Night
Happy Lobby Hour on Friday Night

Weekly ArcadeNet Leaderboards
Monthly Social Media activities
Monthly Friends List events
Weekly ArcadeNet Leaderboards will continue but with updated prizing.
Non-Leaderboard Events will be scheduled to last 1 month instead of 1 week to maximize participation.
Season 2 will include the same $10,000 prize value but more winners and more AtGames products will be given away!
Season Comparison
SEASON 1
SEASON 2
VALUE IN PRIZES
$10K
$10K
WINNERS
120+
250+
LEADERBOARDS
Gottlieb & ArcadeNet Leaderboards
Zaccaria Pinball & ArcadeNet Leaderboards
EVENTS
4 Special Events:
* Lobby
* FriendsList
* LegendsMail
*Social Media
3 Special Events
* Lobby
* FriendsList
* Social Media
LOBBY HAPPY HOUR!
Once a week
Twice a week (with new special contests)
---
July 2021
News from: 7/30/2021
National Owner's Day coming September 6th! More details coming on or around Sept. 6th…
---
News from: 7/7/2021
Starting Friday, July 9th, 2021 @ 9am PT/11am CT/12PM ET until July 11th, 2021 @11:59pm PT AtGames will offer for sale the first volume of original, EXCLUSIVE TAITO pinball tables! TAITO Table Volume 1 will be on sale for $25 for the Legends Pinball. This volume will include 4 new exclusive tables:
Darius
Front Line
Rastan Saga
Space Invaders!
A few additional key takeaways:
Redemption codes will be sent out immediately following payment confirmation.
Ability to purchase TAITO Vol 2 & 3 at 50% off (just $12.50 each!)
Early access to purchase TAITO Vol 2 & 3 24 hours prior to general release.
---
June 2021
News from: 6/17/2021
Inventory for the Video Input Backglass (VIBS) is well-stocked and now available.
---
May 2021
News from: 5/15/2021
The following is the latest exciting news from AtGames. This section includes 10 new Magic Pixel/Zaccaria Deluxe Tables (animated characters), the VIBS (i.e. Rachael) board updates, ArcadeNet Quarterly Festivals which allow players to win prizes as well as firmware update info.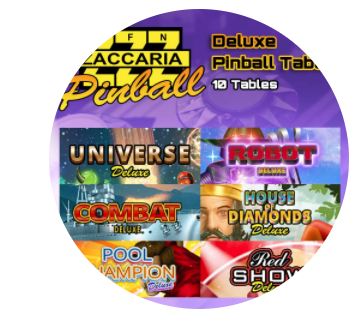 Magic Pixel Deluxe Tables – In collaboration with Magic Pixel, AtGames has brought 10 new Zaccaria Deuluxe tables to the platform (check out my YT video of the game-play here). All run at 1080p 60fps on the ALP and were released on May 19th. They are part of the Zaccaria Deluxe Pinball Tables: Volume 5 and priced at $50 USD for all 10 tables. These tables look very impressive and are a high-end premium set of tables which feature animated characters and special 3D effects. These tables are what you might consider Fantasy Tables and may resemble the quality you might expect from other well-known pinball companies in the space (i.e. Zen Studios).

The new 10 deluxe tables include:

Cine Star Deluxe – Movie-themed table.
Red Show Deluxe – A music band-themed table.
Spooky Deluxe – Adventure with classic monsters.
Strike Deluxe – Knock down all the pins in a bowling-themed table.
Universe Deluxe – Help Captain Zac save the cosmos.
Pool Champion Deluxe – Pot all of the balls in this pool-themed table.
House of Diamonds Deluxe – Put all your cards on the line.
Robot Deluxe – Bring your mechanical creation to life.
Combat Deluxe – Win the battle.
Farfalla Deluxe – Find true love.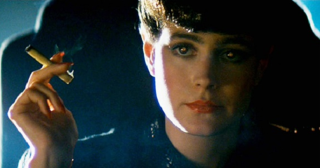 VIBS ("Rachael") Update – AtGames has created what is known as the Open and Connected Pinball initiative (or OCP). The goal is to allow users to connect their external PC to the ALP to play their Virtual Pinball Games on the ALP. This initiative will be in the form of a new board called the Video Input Backglass Switchboard (or VIBS). You may have heard of it previously by it's codename the "Rachael" board. The VIBS package retails for $50 USD +$20 shipping/handling (US only). VIBS was released on May 19th and quickly sold out – more will be coming.

Package will include:

VIBS Switchboard
EDP cable
Button + housing + microswitch for the button
Wiring for the button
ArcadeNet Quarterly Festivals – AtGames will be hosting events from May 14th-August 12th 2021 where device owners can win 120+ prizes (valued over $10,000 USD). For more information, please visit the ArcadeNet page here. The Calendar of events may be found here.
Spring Sales – The following is a schedule for the Spring Sales Events:

Wave 9 Express (W9E) Launch Wed 5/19 9am PT: Zaccaria and Gottlieb Sale: Wed 9am PT – Thur 9pm PT. Buy any pinball table, get core 50% off. Zaccaria Deluxe (Volume 5) for ALP launch Wed 5/19 9am PT; Rachael live on 5/19.
Wave 10 Express (W10E) Launch Wed 5/26 9am PT: Zaccaria and Gottlieb Sale: Wed 9am PT – Thur 9pm PT. Buy any pinball table, get core 50% off. Stern (Steam version) Pinball Tables – Spring Sale on e-store 5/26. Zaccaria Deluxe (Volume 5) for Non-ALP launch 5/26 9am PT.
Wave 11 Express (W11E) Launch Wed 6/2 9am PT: Zaccaria and Gottlieb Sale: Wed 9am PT – Thur 9pm PT. Buy any pinball table, get core 50% off. Stern (Steam version) Pinball Tables – Spring Sale on e-store 6/2. Zaccaria Deluxe (Volume 5) for ALP & Non-ALP launch 6/2 9am PT.