Last Update: 9/12/2022

Below you'll find tech guides for a number of topics I discuss on my YouTube channel. Topics such as the Steam Deck, Raspberry Pi's, Retro Gaming, Virtual Pinball, Arcade machines and much more.
These guides provide a more article-based format, though many include video companions to further explain and demonstrate. I hope you find them helpful!
–Jon
---
Steam Deck

---
Common Tasks
Common Tasks Guide – This guide will assist you in backing up, restoring and/or expanding a microSD, M.2, SSD or other storage media. There is much more here, so do check it out if you need assistance with your storage media.
---
AtGames
In the sections below, you'll find guides for several AtGames products. More are coming, so please check back regularly.
Legends Pinball
I've always wanted a pinball machine, but due to cost and available space, it was out of reach –until now. The AtGames Legends Pinball machine is slightly larger than 3/4 the size of a real pinball machine and has the ability to play an unlimited number of tables. Below are some guides to help you get more familiar with Legends Pinball:
Steam Deck with Legends Pinball Guide – In this guide+video, we'll use the Steam Deck to power an AtGames Legends Pinball machine over OTG! We'll check out Pinball FX3, Future Pinball and VPX tables too.
Legends Ultimate
After owning the AtGames Legends Pinball, AtGames was kind enough to send over an AtGames Legends. Below are guides related to this machine.

Legends BitLCD Guide – The Legends BitLCD is an impressive accessory that adds an LCD marquee to your Legends Ultimate. The guide goes into much more detail and will assist with installation, setup and more.
AtGames Legends Ultimate Guide – The Legends Ultimate guide which covers the main machine as well as 1st party/3rd party accessories.
Legends Ultimate Mini
The Legends Ultimate Mini is a hybrid between the larger Legends Pinball and Legends Ultimate products in a smaller form-factor. Yet, it provides an innovative feature allowing easy rotation of the display in horizontal or vertical orientations. Explore the guide below.
Legends Gamer
The Legends Gamer series are very versatile ways to get started with Retro Gaming. Each device supports the ability to play 100 (Mini) or 150 (Pro) built-in Arcade and Console games, stream games from ArcadeNet, play Virtual Pinball or add CoinOps X to play thousands of classic Arcade Games. See the guides for each for more details.
AtGames Legends Gamer Pro – The gaming console includes 150 built-in Arcade and Console games and supports 2-player gaming. It's a bit larger than the Legends Gamer Mini and also includes a trackball.
AtGames Legends Gamer Mini Guide – This was not a guide I had planned on creating, however after spending time with the machine I was thoroughly impressed. Check it out, I think you will be as well.
Legends Core MAX
The Legends Core Max includes the same processor found on the higher-end Legends Pinball. As a result, this means you'll be able to play Zaccaria and TAITO Pinball tables at 1080p/60fps.
AtGames Legends Core Max – In this guide, we'll take a look at the Legends Core Max. At first glance, it looks identical to the Legends Core. However, the processor on this device is more powerful than that found on the Legends Core. For more details on this device, click here.
Legends Core
The Legends Core or Legends Core Plus is a great entry-level option for playing many classic Arcade and Pinball volumes on your existing TV or monitor.
AtGames Legends Core (Plus) – In this guide, I'll step you through the setup of the Legends Core and many of it's important features. Including resources and links that will be helpful for new users.
---
These guides are shared among all of the above products.

---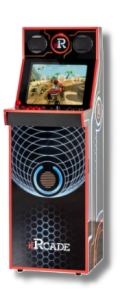 iiRcade
Detailed information regarding the iiRcade Home Arcade cabinet, setup and more.
iiRcade Guide – Detailed guide on the iiRcade cabinet, operation and setup.
---
Raspberry Pi
The following guides will help you to get the most out of your Raspberry Pi. Much of the information here focuses on information for Raspberry Pi 4 Model B owners. Though, some information may be helpful for other Raspberry Pi models also.
Raspberry Pi 4/400
Raspberry Pi 4 Videos – A number of videos on the Raspberry Pi 4. Everything from installing Windows 11 on a Pi4, TwisterOS, multi-OS boot options (PINN Lite & Berry Boot) and much more can be found on this page.
Raspberry Pi 4 Retro Gaming
Raspberry Pi 4 Gaming – Information and how-to details on how to setup a Raspberry Pi 4 Retro Gaming system. Including both hardware and software and supporting videos.
RetroPie Tips
RetroPie Tips and Resources – Tips that I've found very helpful for RetroPie may be found here. Includes detailed instructions and video content.
Open Media Vault
Open Media Vault 5 (OMV5) Beta – In this tutorial, we'll setup OpenMediaVault 5 (beta), setup some shares and use RSync to duplicate files from one share to another.
---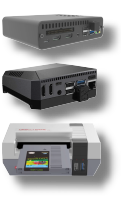 Raspberry Pi Cases
The following include guides for the Raspberry Pi cases. Some are complete cases, laptop/computer-like form factors, etc.
DeskPi Lite Case Setup – The DeskPi Lite is inexpensive, but has some impressive features such as: front-facing USB 2.0 ports, microSD slot and power button. In addition, it has full-size HDMI ports on the back of the case.
RetroFlag PiStation Case Setup – Want to make your Raspbery Pi 4 look like a classic Playstation console? If so, this may be for you.
RasPad 3 – The RasPad 3 is an impressive Pi 4 solution if you want to make your Pi 4 portable. You have access to all ports (including the microSD) and includes a 10.1″ touch screen. There are a number of ways you can use the RasPad 3 and I cover a few use-cases in this video.
DeskPi Pro V2 Case – This case keeps the Pi 4 cool using the Ice Tower Cooler+fan and can automatically adjust the fan speed as the CPU temperature rises. It also supports both M.2 and 2.5″ SSD drives, full-size HDMI ports, easy access to the microSD and two additional USB 2.0 ports on the front.
NESPi 4 Case Guide – A cool looking case with in an NES-Style décor that includes the ability to insert a 2.5″ SSD in a cartridge slot. Also mentioned in this guide is where to pickup a replacement cartridge shell, tips and more.
Argon One Guide – Reference information on how to setup the Argon One case for the Raspberry Pi. Including tips for setting up the case with RetroPie, the new M.2 version and more.
CrowPi2 – This device is much more than a laptop for your Raspberry Pi 4/3b+, it is a full electronics Laboratory with many sensors and modules to help you learn programming (Python, Scratch, etc.), electronics and STEM/STEAM learning. Development environments and tutorials are pre-installed and ready to take advantage of the development board.
CanaKit Starter MAX – The Starter Max Kit is a great case for your Raspberry Pi 4. It includes everything you need to get up and running with the Pi 4 very quickly.
Building a Modern Retro Computer (MRC) – Learn how you can build your own Modern Retro Computer or Gaming console here. Also included are ideas on enhancing the project and getting started information.
Retroflag GPi Case Setup – Detailed instructions on how to setup your Retroflag GPi case. More than one option is provided as well as a troubleshooting section and much more. The feedback we've received on this guide has been 100% positive, thus far.
---
Retro Game Handhelds
The following are pages setup to assist you with links / information on various popular portable Retro Gaming handhelds:
---
New Wave Toys Replicades
New Wave Toys Replicade – If you are interested in 1:6th scale near-arcade accurate reproductions of classic arcade machines, you'll enjoy this page. It includes video demonstrations of all the X Replicade machines I've been able to acquire.
---
PC Retro Gaming
PC Retro Gaming – Got an old laptop that you're about to place in the trash? Why not turn it into a Retro Gaming machine. This guide will give you some ideas on how to re-purpose that old laptop.
---
Robotics
Maqueen Plus – Interested in robotics but not sure where to start? Here is an awesome platform to quickly and easily learn how to make the Maqueen Plus robot do some pretty cool things! On this page, I'll show you what you need and provide additional resources to help you get up and running.
---
OpenCADE
If you are interested in building your own 3D Printed Arcade control panel, this is a project you may enjoy. All models are free to download and allow you to custom configure the control panel the way you want it. There are many panels available which support a vast number of Glen's Retro Show products.
---
Arcade1Up
I own one Arcade1Up product at this time, the Star Wars cabinet. If you'd like to check out that review, the link is below. At the least, watch the first 3 minutes, you may enjoy the intro.
Star Wars Arcade1UP – here we'll take a detailed look into the Star Wars Arcade1UP including some helpful assembly tips, and much more.
---
Change Log
2022-09-12 – Added the new Legends Gaming guide.
2022-09-07 – Added the new Legends BitLCD guide.
2022-08-09 – Added the new Run Windows from microSD guide.
2022-08-08 – Added the Steam Deck with Legends Pinball Guide.
2022-07-26 – Minor updates.
2022-07-24 – Added Steam Deck Guide & EmuDeck Guide.
2022-06-09 – Added the ALP Deluxe Haptics Upgrade Kit guide.
2022-05-17 – Added missing links.
2022-04-23 – Added Legends Overview video.
2022-04-13 – Added Legends Gamer Pro Guide.
2022-04-02 – Added Legends Core Max Guide and formatting changes.
2022-03-13 – Added the DeskPi Lite case to the guide.
2022-03-07 – Moved the Common Guide to the top and expanded with more details about it's content.
2022-02-22 – Added new guide AtGames CoinOpsX Vertical (WOPR SaUCE Edition)
2022-02-11 – Preparation for new ALP Modding Guide.
2022-01-21 – Minor formatting changes.
2021-12-23 – Various updates; added iiRcade Guide.
2021-12-13 – Minor updates; added Legendary Academy Season 2.
2021-10-30 – Added the AtGames Legends Ultimate Mini Guide.
2021-10-20 – Added the PK X18S.
2021-09-29 – I've been slacking on updating this page, updated with the most recent guides that were within the past month or two.
2021-09-26 – Minor edits/added DeskPi Pro v2 case.
2021-07-28 – Added PinUP Popper Baller installer guide.
2021-07-16 – Added additional Legends Pinball Guides / Minor updates.
2021-05-10 – Separate various guides for Pi 4 cases into it's own section.
2021-04-18 – Added AtGames Legends Pinball Guides.
2021-03-16 – Updated a few additional guides for Raspberry Pi cases and a few additional handhelds (RG351/OGS).