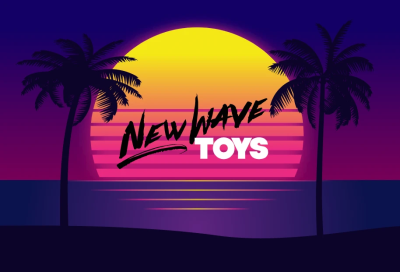 Last Update: 10/12/2021
I began my collection of New Wave Toys 1:6th scale replicas in Nov. 2020 starting with Dragon's Lair. I enjoyed the quality and attention to detail so much, I continued collecting additional machines. Below you'll find accessories and reviews for all of the units I've been fortunate to acquire.
Replicade Accessories
---
New Wave Toys 1942 X Replicade: Unbox, Review, HDMI Output +Game Play
The 1942 X Replicade by New Wave Toys is a 1:6th scale replica of the original Arcade machine. It also plays 1943: The Battle of Midway, includes a Mini 1943 Arcade Stick, HDMI Output and more. Let's take a closer look!
Available (Limited Quantities)
---
Asteroids X Replicade by New Wave Toys – Unboxing, Game Play & Review
Today we'll take a look at the 1:6th scale Asteroids X Replicade Arcade by New Wave Toys. This unit is currently showing "Sold Out" on the New Wave Toys website, but you might be able to find one elsewhere.
---
Tempest X Replicade & USB Charge Machine: New Wave Toys Mini Arcade Review
In this video, we'll take a look at the 1:6th scale Tempest X Replicade Arcade and the USB Charge Machine by New Wave Toys (resembles a "change" machine). Both of these products are getting more difficult to find and shows as sold out on the newwavetoys.com website. However, I was able to locate a Tempest at sideshow.com for this review. More Charge Machines, are coming on New Wave Toys website and perhaps Amazon.
Tempest Sold Out (Change Machine Available)
---
Dragon's Lair X Replicade: Unboxing, Game-play, HDMI Output & Review!
Replicade amusement has released the Dragon's Lair X Replicade! This awesome 1:6th scale Dragon's Lair Arcade machine looks and plays like the original game from 1983. Not only that, it includes some unexpected features such as a replica mini-LaserDisc & player, secondary scoreboard, Daphne Kickplate decal and illuminated Marquee/coin slots!
Dragon's Lair X Replicade (distributed by New Wave Toys)
Change Log
2021-10-10 – Added the 1942 Replicade X Review