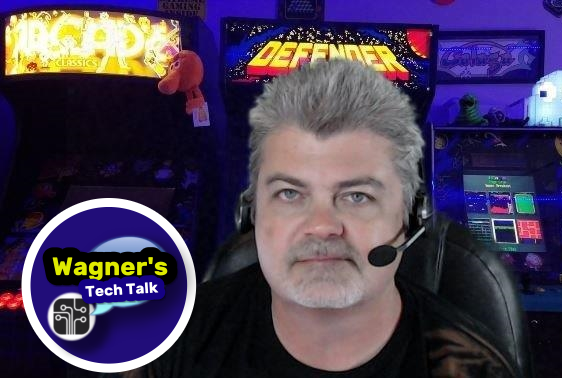 This is where you'll find the latest information about what is coming to the channel. There are hints on new videos and guides or important milestones that may show as well. SocialBlade stats can be found here. See below for the latest I have to offer! – Jon
blogs from previous years [ 2021, 2020 & 2019]
---
May
2022-05-16 – Legends Pinball kit was installed this weekend, it's quite impressive! I'll have much more to share about it in the coming week or two. A few things to work out, test and document but so far so good. You may have noticed, there wasn't a YouTube video last week. There were actually 4 videos edited and published to Amazon for various AtGames products (ALU, ALP, Gamer Pro & Mini). I wanted to get some videos edited and available on that platform based on the news reported last month here. There are more to edit/add, however this weeks focus will be a new guide and a new YouTube video.
2022-05-13 – Received a new kit for the Legends Pinball and a new handheld for review. Planning to work some this weekend on the putting the Legends Pinball kit together and create a guide to help others do the same. The handheld review has started, not sure which video will come first but we'll have to see. Both arrived the same day. The pinball kit is something I've been asked about quite a bit, so thinking it may be next. Stay tuned!
2022-05-07 – Looking for an easy way to play all your favorite retro games on your existing PC or Laptop? The RetroStation PC4U external 2TB hard drive may be worth a look. Everything is pre-configured and ready to go and setup literally takes less than a minute. Check out the video here for more information and demonstrations of the many included systems and games.
April
2022-04-29 – New Wave Toys has done it again by releasing two awesome new products, the M90 Mini & Micro Blaster Boomboxes! Check out the full review here.
2022-04-27 – Yesterday there was an unannounced upgrade to the platform hosting my site. During that time, there were errors being reported. The hosting provider resolved the issues fairly quickly, I apologize for any difficulty reach this site during that time but we should be in good shape now.
2022-04-25 – Lots of new things coming to the channel. I've received a few new products from New Age Toys, an accessory for the AtGames Legends Ultimate and a hard drive packed with classic games for review. In addition, new handheld(s), Retro Consoles and a mod kit for the Legends Pinball will be coming soon. A few additional mods may be coming, if they work out. So much to do and not enough time, but I'll get there. Thank you for watching the channel, your support is always appreciated!
2022-04-23 – If you're wanting to setup a Home Arcade, you have a lot of options. In this video, we'll discuss all of the AtGames Legends products. Including the Core, Gamer, Ultimate and Pinball machines.
2022-04-15 – The AtGames Legends Gamer Pro includes 150 built-in Arcade and Console games, stream games from ArcadeNet, play Virtual Pinball or add CoinOps X to play thousands of classic Arcade Games. It also includes a trackball and can be found on some sites for $100. Let's talk about it!
2022-04-07 – The Raspberry Pi foundation has released a new Network Install bootloader for the Raspberry Pi 4 and Pi 400 (See video here). After imaging the new bootloader, you will then be able to install an operating system to the Pi directly from the Pi itself -downloading the image via the internet! No PC/Computer is needed.
2022-04-01 – Let's check out the new AtGames Legends Core MAX. This device includes a more powerful processor than the one included with the Legends Core, includes 100 built-in games, can be expanded with thousands more and plays Pinball tables at 1080p/60fps.
March
2022-03-26 – I'm pleased to announce that Dan from Texas is the confirmed winner of the Legends Gamer Mini. The Gamer Mini was shipped to him today and he should have it on Tuesday. Thank you to everyone who participated in the Giveaway, I enjoyed reading all your comments! Hoping to have another soon.
2022-03-25 – Working on reviews for two new retro gaming consoles. Both will be shown on the channel as soon as they are ready. Exciting stuff, some elements I know haven't been shown anywhere else. Also, working on two new guides, one for one of the aforementioned gaming consoles, the other for something completely different and useful to anyone (and not gaming related). Lots of work involved in preparing for their release and making sure that they are informative, helpful and engaging.

This evening, I'll be giving away an AtGames Legends Gamer Mini to ONE lucky viewer. If you haven't entered the giveaway yet, time is running out (less than 24hrs at the time of this writing). Please see this (super-easy to enter). Your chances of winning are pretty good! But after 7pm (central time), it's GAME OVER.
2022-03-19 – Having a giveaway for an AtGames Legends Gamer Mini! Check out the details in the video here.
2022-03-18 – The RetroPie team has released RetroPie 4.8. In this video, we'll step through how to set it up, copy your games and get up and running quickly.
2022-03-14 – Video lineup for this week has changed due to some interesting new stuff just released today (and I've been waiting on nearly 1.5 years). Production of this new video starts tonight and should be released later this week. You'll not want to miss it!
2022-03-12 – Added printable CoinOpsX Reference cards that you can cut out and place near your machine for a handy reference. You can find them here (PDF).
2022-03-09 – In this video, we'll check out the new DeskPi Lite case for the Raspberry Pi 4. This impressive case includes: x2 front-facing USB 2.0 ports, microSD slot and power button. It also has x2 full-size HDMI ports on the back of the case. The internal fan can be controlled in 3 different methods and are discussed in this video.
2022-03-05 – In preparation for an upcoming video, I've documented how to use Raspberry Pi Imager to write an operating system or existing .img (image file) to a storage device (microSD, SSD, etc.). You can find this new section on the Common Tasks guide here.
2022-03-03 – Unlikely there will be a new video this week. Plenty of new content to talk about. With at least 7 major projects in the works/planned. Some videos have been partially edited and others have yet to be started. Last month has seen a series of all-new guides, videos and content that took far more time than normal to create (i.e. AtGames Legends Pinball Modding Series: Season 1 and AtGames CoinOpsX Vertical WOPR/ wCheese ). The amount of work that went into their creation is unsustainable for a part-time situation (too many 2-3 AM nights). It's time to rest/reset here at the WTT studio. You'll likely see something new and exciting late next week.
2022-03-02 – As we all watch the unjust and evil occupation by Putin, my prayers to all the brave families and people of Ukraine. I have friends there, if you happen to read this, I'm praying that this war will end and Russia will leave your country. You couldn't ask for a better leader, President Volodymyr Zelensky is amazing and sets an example for all leaders of the free world. We Stand with the Ukraine!
February
January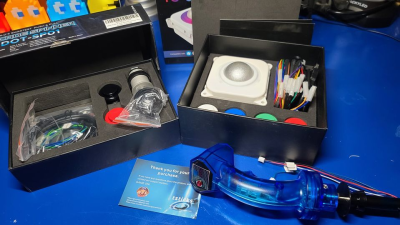 2022-01-01 – Happy New Year! Wishing you and yours the best year ever. You may have noticed, you should no longer see "Not secure" in the upper-left of your browser while visiting wagnerstechtalk.com. I've updated the site to include an SSL certificate to improve your browsing experience while visiting this site.